Disclosure: This post may contain referral/affiliate links.
With all this talk about Hygge, it is time to escape the capital and explore life in Denmark. Odense is a perfect place to experience Denmark and get in touch with traditional Danish life. Here are 10 things to do in Odense, the 3rd largest city in Denmark located on the island of Funen.
The Funen Village / Den Fynske Landsby
Sejerskovvej 20, 5260 Odense S.
The village is a reconstructed town as Denmark and especially Funen looked in the 18th and early 19th century. The outdoor museum has taken actual historical buildings and moved them to the village to protect and maintain them for the public to experience. It is an amazing place where you can see what it was like to live in the country around the time of Hans Christian Andersen's time.
The ticket price is 75 -100 Dkr for adults depending on season and 0 for children up to 17 years old. Free kids entrance is a great money saver and you can easily spend a full day here among the houses. I have gone many times as a kid and continue to take my kids now whenever we are back. There is always something new to learn.
The amphitheater
If you visit in the summer months you may be lucky to be there when they put on elaborate Hans Christian Andersen Fairytales on the large outdoor stage or a summer concert of well known Danish musicians and bands. I loved the plays as a kid and with the costumes and backdrop of the village something you will enjoy even if you do not speak Danish. Share the story in the play you are watching in your native language before going and it would be an amazing experience.
Stop and smell the Ice Cream
You have to stop for Danish ice cream cones at one of the small ice cream shops near the pond walking distance from the Funen Village. I personally prefer Isbutik located in the traffic circle. (Læssøegade 210). My family has been going there for years when not at the beach house for the best old-fashioned Danish Ice cream cones with guf. I prefer the white guf but you can also get it in strawberry.
You have the choice of 15+ flavors of ice cream so expect to take a bit of time to decide. The perfect way to spend the time in line if you arrive on a hot day during the busy season.
Pick 2-3 scoops of different flavors which is plenty unless you want to really challenge your pants zipper. Add a flødebolle which is like a chocolate covered soft marshmallow. Seriously, you need to add one.
Then take your ice cream and walk the short distance down to the pond and enjoy among the ducks, swans, and people enjoying the weather. Stopping for ice cream at the pond is always on our top 10 list of things to do in Odense when we are back. I cannot wait for the next time. They always surprise me with new flavors.
All things Hans Christian Andersen
Odense is probably most known for being the birthplace of Hans Christian Andersen. The Hans Christian Andersen Museum is reopening January 20, 2018, located at Claus Bergs Gade 11, 5000 Odense C. I am super excited to see what they have in store for us. I have been reading about the construction and plans for the new museum. It will include items from Hans Christian Andersen's life, words, images and famous private possessions.
Little known outside Denmark but Hans Christian Anderson was also a fantastic paper artist and played with shadows and light in his work. You can experience many of his works throughout the museums. I grew up with multiple hangings in my room and love watching them spin and play with the light in the room. You can check out more in this Danish Online store.
In addition to the museum, the Tinderbox will reopen in May as a place to explore and recreate fairy tales as well as learn more about the author. It is a great place especially for kids and it will be great to see it reopen.
Take a trip to the Danish Railway Museum
I am currently surrounded by elementary school boy humor and my oldest has been walking around saying I like Trains for well over 6 months at weird moments. It is supposedly from a YouTube video and highly annoying. That doesn't mean you shouldn't visit the train museum. It is a great way to spend a rainy or cold day with kids. Bonus if you are a train enthusiast.
Right now they have a special exhibition (The compartment of Dreams) which I am dying to see. It shows 2 contrasting ways of train travel. The upper-class travel in blue Wagons-Lits cars, usually referred to as luxury hotels on rails, which followed known routes to colorful destinations in the early 1900s contrasted with the youth interrail trips common in the 70-90s. I know so many who went on a several month long trip by train with little money and just the items they could carry.
Møntergården Museum
Visiting this museum is a great way to learn more about Denmark and Odense. Even the building that houses the museum can be considered a museum in itself as it was built in 1646 and considered one of the first and finest Renaissance properties in the city. It is tucked in behind the walking streets in a small cobblestoned path. which once house a coin maker hence the name (Mønter=coins)
At the museum, you can learn about the time when Odense was the portal to Europe and grew from late 10th century until 1660 into a prosperous urban setting. The growth and prosperity ended abruptly in 1660 when laws were signed that shifted power from towns with royal trading charters to the capital, Copenhagen. While today Odense is still a significantly sized city imagine what could have been if power had remained. I am sure you can say that for many places in Denmark.
Enjoy a walk in the Car Free Cobblestoned streets.
After you have visited Møntergården you have the perfect opportunity to stroll the cobblestone streets looking at shops and enjoying a snack. The car-free area begins at the City Hall building and goes several blocks down Vestergade before turning onto Kongensgade. You will find stores of all kinds, cafe's, restaurants and even our own Danish Department Store – Magasin which is always worth a stop.
If you get hungry I recommend stopping for Pizza at Mammas where I have been going since I was in my teens. It was the first restaurant I ever went to without my family. I highly recommend it and still remember the pizza which says a lot since we are currently in Chicago full of pizza of all kinds.
Are you looking for something a little more Danish go to Eydes Gastro Pub (Kongensgade 31A, 5000 Odense C) and get some smørrebrød and a Danish beer.
If you are just looking for a quick treat I have to recommend the Frellsenn chocolate stores sprinkled around the walking area. You can get a quick ice cream or a piece of chocolate, they even make their own flødeboller. Get one with coconut. They are amazing.
Tinderbox Music Festival
Danes love music, and summer is synonymous with festivals If your schedule allows and you are in Denmark at the right time you should make it to Odense for the Tinderbox music festival which is returning for the 3rd year in 2018. I remember going to the now-canceled Midtfyns Festival for years as a teen, sleeping in tents and seeing some of the most amazing acts live. Tinderbox is a revival of the Fyn Music Festival Scene. It is the Lollapalooza of Fyn and the lineup definitely does not disappoint. You can check it out here as more acts are added as we get closer to the festival start. Tinderbox has revived Odenses place on the festival map and is on my list of things to do in Odense.
Go see a handball match
When I share that I used to play handball my husband laughs because it is just not a popular sport in the US. In Denmark, it is extremely popular and our Men's National Team won Gold in 2012 European championships and Silver the following year in the world championships. The women's team has equally as amazing results with the most noteworthy being winning 3 Olympic Gold Medals in 3 subsequent Olympics. When Handball is on TV Denmark watches and they get really into it. You can check out the schedule for the Odense Women's team and see if you can make a match.
Experience Beer
Odense Pilsner, brewed by Albani is the traditional Fyn beer of choice. While you used to be able to tour the brewery located in town unfortunately that is no longer available on a regular basis. If you really want to experience part of the Odense Beer culture you need to time it just right and arrive when they launch their Christmas or Easter beer. You will find bars around town hosting events with the brewery bringing in this years. Christmas beer is generally released in early November and always brings a party.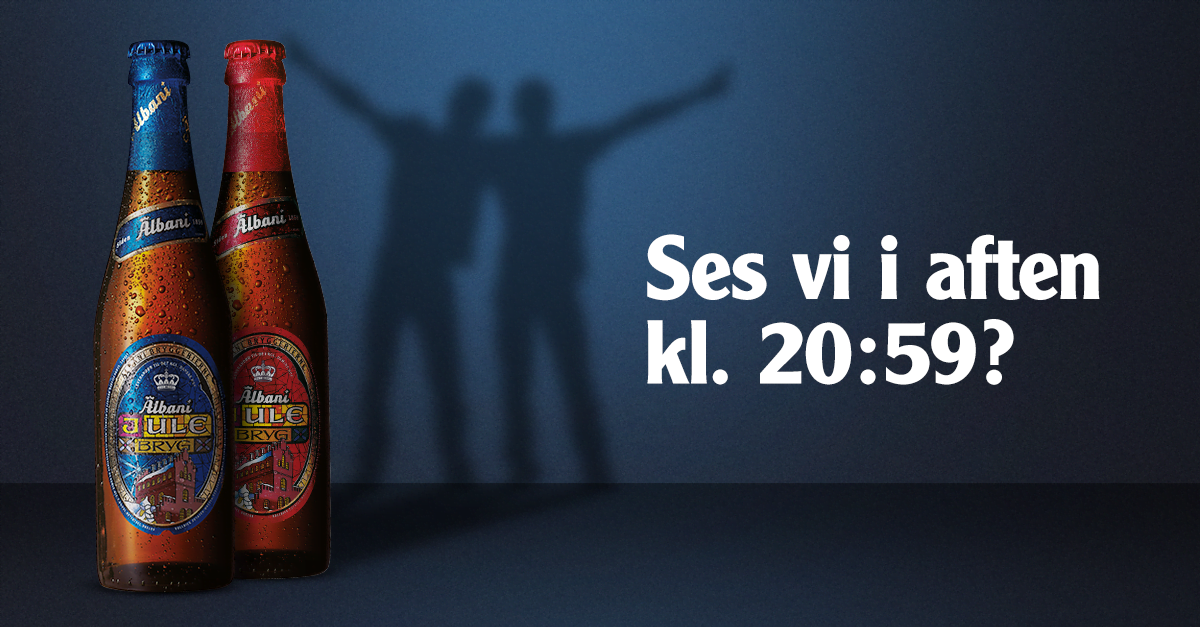 Odense Cathedral – Sct. Knuds Church
You will find plenty of Churches to visit in the center of Odense. If I was going to pick just one it would be Sct. Knuds Church because of the story and the historical remains in the lower level. This is an easy stop as you are enjoying the cobblestone streets or doing a bit of shopping and definitely on my list of things to see in Odense and something you can experience without having to schedule a lot of time.
As you can see, there is plenty of things to do in Odense for both young and old.
If you are ready to leave the city center I highly recommend going to see Egeskov Castle. Check this out to learn more about this amazing place.
Egeskov Castle – Experience the oldest Moat Castle in Europe.
Happy Travels.